​
FSU Votes is your one-stop source for nonpartisan voter education and engagement initiatives at Florida State University and in Leon County. Now that the polls are closed, continue to keep up to date on the latest election-related information, resources and events on campus and beyond. 
Institute of Politics previews 2021 Florida legislative session
Curious to learn more about the Florida Legislature? The legislature is set to convene on March 2nd and the Institute of Politics at Florida State University will present an online webinar with an early look at the issues and potential outcomes of the 2021 session. Learn more about the event here.
The event will be moderated by Tim Chapin, dean of the FSU College of Social Sciences and Public Policy, and will feature expert analysis by Gary Fineout of Politico magazine and Jennifer Green of the Tallahassee-based lobbying firm Liberty Partners.
The Institute of Politics at Florida State University (IOP@FSU) is a nonpartisan institute that promotes engagement in politics by students and citizens. The IOP@FSU supports applied political research by world-class scholars and mobilizes the talents of alumni, students, faculty and friends in Florida's Capital City.
The event, which is free and open to the public, takes place online on Tuesday, Feb. 23 at 6:30 p.m.
Watch the Inauguration
The results of the 2020 Election will culminate in the inauguration of President-elect Joe Biden and Vice President-elect Kamala Harris on Jan. 20.
Live Election Results
Follow live election results with the interactive map from ABC News:
Florida Election Watch
View live results from the Florida Division of Elections and read explanations for the timeline of official election results.
Navigating a Contested Election
Why don't some states have their final ballot counts in yet?
Opening vote-by-mail ballots vs. tabulating:

States have different regulations controlling when mail-in ballots can be opened and prepared for tabulation. States that allow processing before Election Day can prepare mail-in and absentee ballots in advance, this allows them to be counted as soon as possible. Due to differing laws, ballot counts may be delayed in some states.

Increased numbers of ballots in general due to higher voter turnout in the 2020 election.
Long lines for in-person voting on election day will delay final numbers.

Did you know that if you are in line to vote before the polls close, you can remain in line for as long as it takes for you to cast your ballot?

What's the Delay?

This article provides an in-depth look at what might cause a delayed election result this year.
How does the election process work?
The president is elected by the electoral college, a group of 538 members consisting of representatives from each state. Every state receives two electoral representatives for their two U.S. Senators, and then a state can receive one additional representative for each member it has in the House of Representatives. The number of additional representatives each state receives directly correlates to the state's population. The electoral members of each state will vote for president and whichever nominee receives the most votes will receive all of that state's electoral votes. The nominee who receives 270 electoral votes from the electoral college is the next President of the United States of America.

Democracy for President offers unbiased information on some of the most pressing questions surrounding the electoral process.
Election Taskforce further explains and outlines exactly how the electoral process works.
Finding Support
Feeling overwhelmed?
Visit the FSU Counseling Center.

The Counseling Center takes drop-in clients and has extended capacity following the election.
Speak to an FSU counselor by calling 850-644-TALK (8255).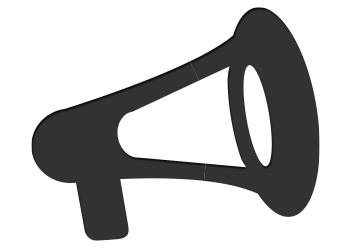 Continuing your Advocacy
How to continue advocating for your beliefs regardless of the election outcome?
Find your elected officials at www.usa.gov/elected-officials and advocate for your beliefs.

How to bring up issues to your officials:

Send personal, well-written emails- keep them short and factual
Fill out forms on officials' websites
Write personal letters
Call offices- may just talk to staff, but still worthwhile
Attend meetings and forums

Resources for staff
We all play a role to ensure our campus community stays healthy, safe,
and willing to engage in these conversations no matter the outcome.
FSU Votes
title-inside title-centered
2